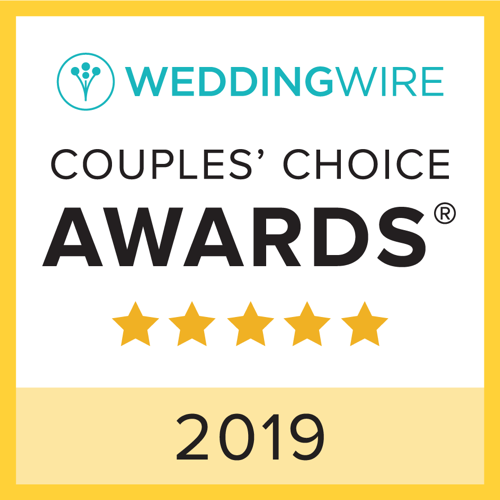 Welcome to Eloping in Ireland - Ireland's leading elopement wedding & vow renewal planning specialists. We have Cliffs of Moher, historical Irish Castles and Ancient Ruins elopement wedding packages to suit all budgets. If you wish to elope to Ireland for your wedding or vow renewal we are here to make your dreams come true.
Our
Elopement Weddings
We have planned many fabulous elopement weddings & vow renewals in Ireland. The below are just a very small selection of these. See more on our Facebook page here.
Ashley & Paul (Texas)
Spectacular Cliffs of Moher/Ancient Ruins Elopement
Maegan & Sean (Boston)
Incredible Cliffs of Moher Elopement
Samantha & Adrienne (New Jersey)
Intimate Cliffs of Moher Elopement
Siren & Francois (Norway)
Fairytale Irish Castle Elopement
See full gallery of photos from this gorgeous wedding here.
Joni & Zach (Detroit)
Intimate Ancient Ruins Elopement
See full gallery of photos from this beautiful wedding here.
Jen & Kyle (San Francisco)
Scenic Hillside Elopement
See full gallery of photos from this perfect wedding here. Password is Howth.
Elopement Wedding 
Packages in Ireland
Getting married in Ireland doesn't have to be an expensive occasion. We plan a large number of incredible elopement weddings & vow renewals every year therefore we can get you the very best prices to help keep your costs down. As the package will be created to suit your specified budget & requirements there is full flexibility to include or exclude whatever you want. This means you will only pay for what you really desire.
Our most popular elopement wedding package for 2-30 people is priced from only €3,000, which includes all of the below. Extras like videographer, ceremony music (Irish Harpist or Uilleann Piper) and a wedding car etc. can be added on request.
Officiant for your ceremony who will work closely with ye to create a beautiful and intimate ceremony which ye can personalise with your own readings, prayers, poems or vows etc. It's also possible to include a traditional Celtic handfasting, if desired. See here and here for two previous Cliffs of Moher Celtic handfasting wedding ceremonies.
Photographer for 3 or 4 hours (200-300 HD images on a digital gallery for you to print and share)
Bouquet & Buttonhole of your choosing
Personal wedding planner to look after your every need
All fees, taxes & charges
To create your own elopement wedding or vow renewal package and receive an estimated overall price see here. Alternatively, simply check the availability and price using the contact form below.
Legally Binding
or Symbolic Ceremony?
If you would like to have a legally binding civil ceremony in Ireland we can provide two witnesses (if ye have no guests over the age of 18) and advise you on the legal & paperwork requirements, see our 'Getting Married in Ireland' guide for more information. We will also recommend the best hotels, pubs, restaurants and anything else ye require whilst in Ireland.
What Our
Couples Say
We have received such incredible feedback from our couples. See a selection of these below and more here.
Joni & Zach (Detroit) Ancient Ruins Elopement "I thought that because my husband and I were eloping we wouldn't need a planner. I was wrong and I am so glad we went with Stephen. Every person he recommended was spectacular".
Alyssa & Joseph (Massachusetts) Hags Head Elopement "My husband and I used Eloping in Ireland for our Spiritual Elopement Ceremony in Ireland and all I can say is "WOW!" Right from the beginning, Stephen was full of information and suggestions while always responding to our emails as soon as possible".
Larissa & Alan (Texas) Irish Castle Elopement "Stephen found some amazing vendors for our ceremony, and he always responded quickly! He was so helpful through the whole process and made it a lot less stressful even though we were planning from so far away!"
Emily & Jacob (Toronto) Cliffs of Moher Elopement "Stephen picked the perfect people for us from celebrant, florist, hair and make up, photographer. It all worked out so perfectly and he was always there with quick replies to answer our questions and provide suggestions".
Alex & Jesse (Ontario) Cliffs of Moher Elopement "We had the best time getting married in Ireland and we owe all our thanks to Stephen for helping to pull the ends together for us. He's introduced us to some new lifelong friends that we'll cherish forever. Highly recommend!"
Sandra & Jason (Toronto) Irish Castle Elopement "We got this crazy idea to get married in Ireland. We live in Toronto. We couldn't have had a better day. Stephen helped us plan our entire wedding in only 8 months!! Everything was so perfect".
Contact
Us
If you would like help planning your dream elopement wedding or vow renewal ceremony in Ireland please e-mail us at This email address is being protected from spambots. You need JavaScript enabled to view it. or call us on +353 89 4430414. If dialing from the USA or Canada use 011 353 894430414.