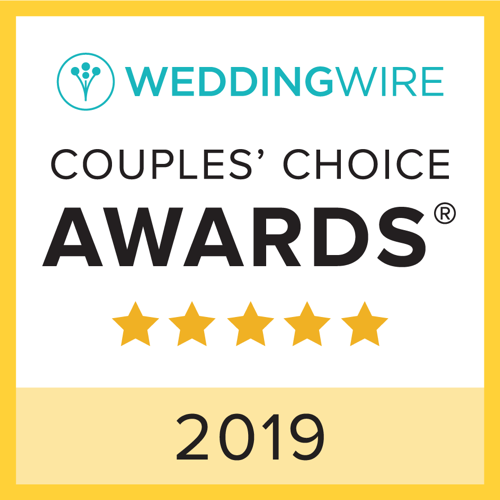 Getting Married 
in Ireland
We've listed the most frequently asked questions about getting married in Ireland to help you with your planning. If you have any further questions please feel free to contact us.
When getting married in Ireland what type of ceremony can we have?
The 2 most popular ceremony choices are civil (legalities sorted in Ireland) and symbolic (legalities sorted in your home country).
If we have a legally binding civil ceremony in Ireland will our marriage be legal in our home country?
Yes, if ye receive your marriage certificate in Ireland ye will be recognised as being legally married in your home country too.
If we choose to have a legally binding civil ceremony in Ireland will we require witnesses?
Yes, ye will require two witnesses over the age of 18. We can provide these if ye are travelling alone.
When getting married in Ireland will we be required to travel there a number of months before our wedding to submit our notification to the registrar?
No, if ye are having a legally binding civil ceremony we can arrange for ye to meet with your registrar in Ireland between 2 and 5 working days before your wedding. If ye are having a symbolic ceremony ye can arrive on any date.
Is the legal & paperwork for a legally binding civil ceremony expensive?
No, the total cost for this is only €220, which is payable directly to the registrar.
Where can our wedding take place?
There are many stunning options including Irish Castles, Ancient Ruins, Celtic Gardens and of course the Cliffs of Moher.
Can we personalise our ceremony in any way?
Yes of course. The celebrant will work closely with ye to create a beautiful and intimate ceremony which ye can personalise with your own readings, prayers, poems or vows etc. It's also possible to include a traditional Celtic handfasting, if desired.
How much does in cost to get married in Ireland?
The average price of our elopement wedding packages is €3,000. Check out more package options here.
Getting Married in
Ireland Checklist
When getting married in Ireland and having a legally binding ceremony it can initially seem like a long and difficult process. It is actually a very simple process and we will guide you through everything to make it stress and hassle free. Once we have booked your date, ceremony venue and officiant we will put you in direct contact with the Registrar so you can give your notification of intention to marry (notification must be given at least 3 months in advance of ceremony; couples are advised to do so at the earliest possible stage). As advised this can be done without travelling to Ireland.
Documents required when giving notification;
Passport (must be in date)
If either party is divorced, original final decrees in respect of all previous divorces
If either party is widowed, death certificate of the previous spouse and the civil marriage certificate for the first marriage
If either party had a previous civil partnership dissolved, original final decree of dissolution in respect of all previous registered civil partnerships
If either party is a surviving civil partner, a death certificate of the civil partner and the civil partnership certificate
Additional documentation may be required in some cases, such as where a divorce has been granted outside the State and it must be determined whether it is recognised under Irish law. The Registrar will advise what is required in each case.
If either party is a foreign national, their immigration status documentation (must be in date). A 'foreign national' means a person who is neither an Irish citizen, nor a citizen of a member state.
Additional details required;
The intended date of marriage
The names and dates of birth of the two witnesses
Details of the proposed officiant and ceremony venue
PPS Number / Public Service Card (where applicable)
Documents required when the notification process is complete;
Declarations of no impediment (these is given to the couple by the Registrar when they are giving notification and should be signed by couple in Registrar's presence)
Marriage Registration Form (MRF) (this is issued to the couple by the Registrar when the notification process is complete). This is the couple's civil licence to marry. It is a crucial document and your marriage cannot be civilly registered without it
Contact
Us
If you dream of getting married in Ireland simply complete the below contact form, e-mail us at This email address is being protected from spambots. You need JavaScript enabled to view it. or call us on +353 89 4430414. If dialing from the USA or Canada use 011 353 894430414.